Balerina
Dry white wine created by combining of Yellow Muscat and Traminer.
It has a pale yellow color.
On the nose is dominant Yellow Muscat with its white flowers and aromatics.
While the taste is highly balanced by refreshing acids, and sparkling minerals from the sands of the Deliblatska pescara(desert). This wine is an exception to the rule that two aromatic varieties do not mix, and this is exactly what the very specific terroar of our vineyards has allowed.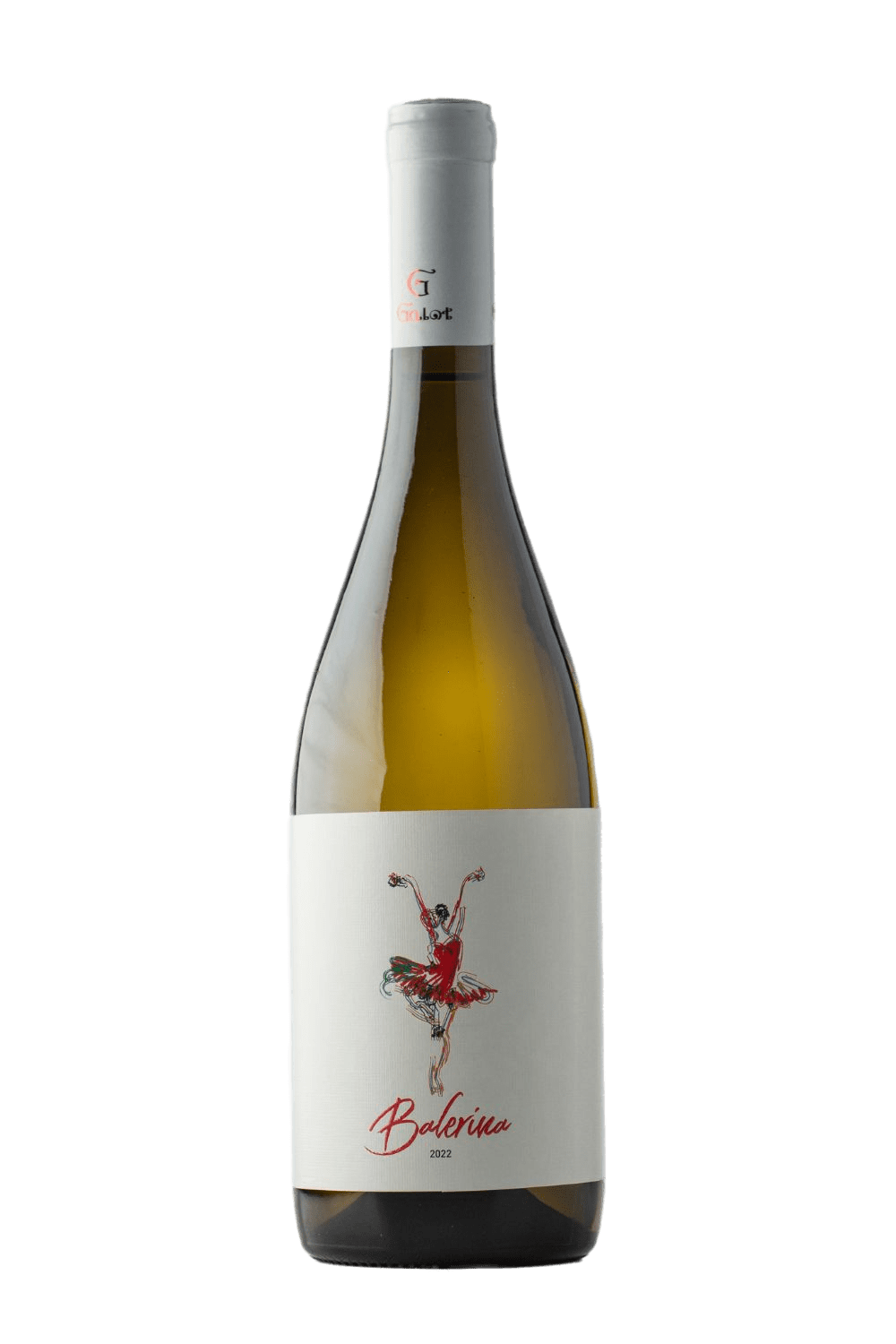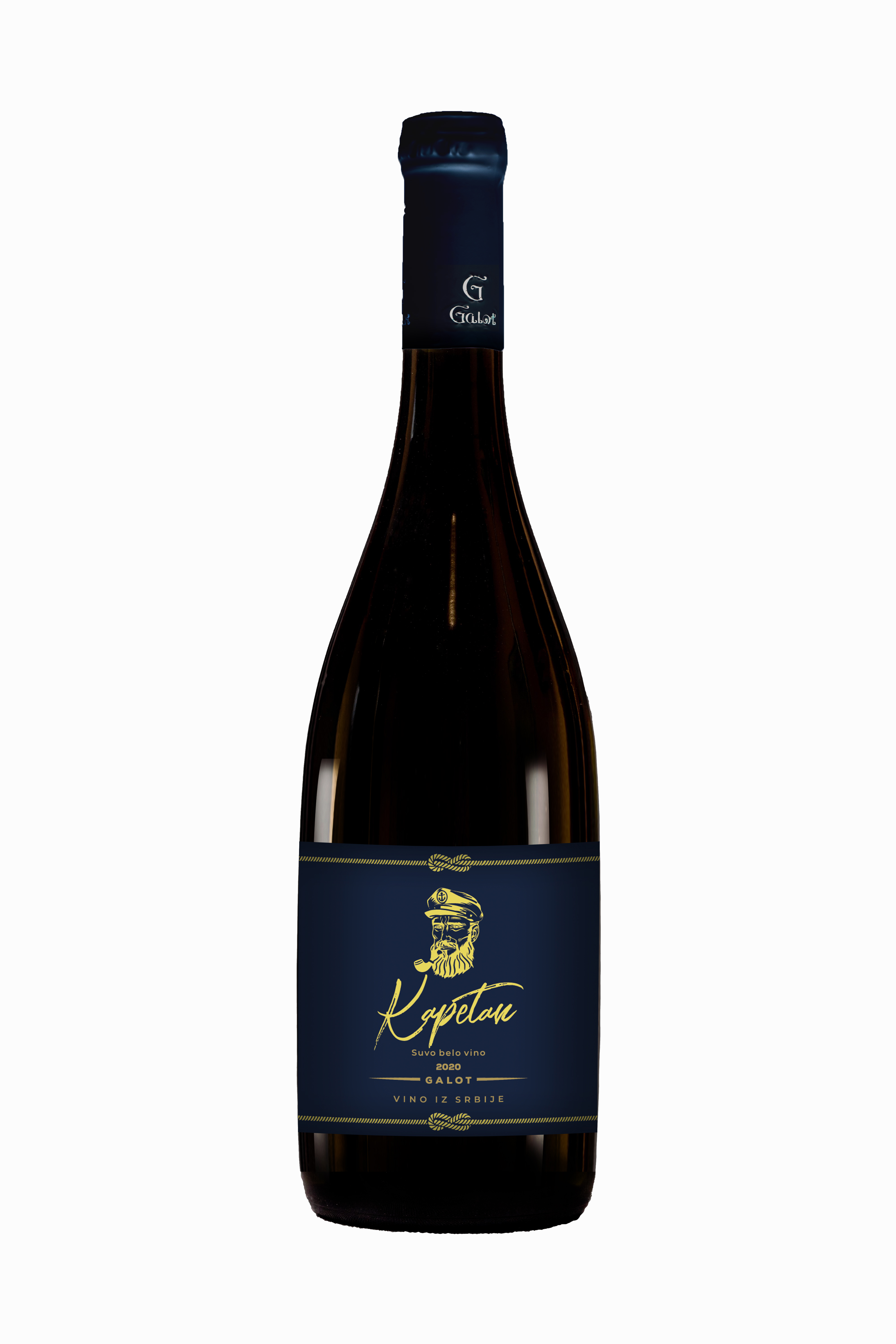 Kapetan
Dry white wine made by blending varieties Chardonnay and Rhine Riesling,
grown in our own vineyards on the outskirts of Deliblatska desert.
Light yellow in color, with crystal clarity and a sumptuous bouquet dominated
by notes of tropical fruit, mango, interwoven with fresh citrus aromas.
Nicely balanced and finely balanced wine, medium body and pleasant acidity.
Elegant and drinkable wine with accentuated minerality that best
reflects the terroir of the climate in which it occurs.
Gala
Sparkling wine from Chardonnay made with traditional champagne method.
Golden yellow color with the aroma of fresh peaches, gentle notes of hazelnuts and toasted bread.
There are also notes of lemon and lemon peel with a hint of white flowers.
For the complexity of this wine we can thank the 30 month resting period on the lees.
This sparkling wine is ideal for any occasion and any time of day.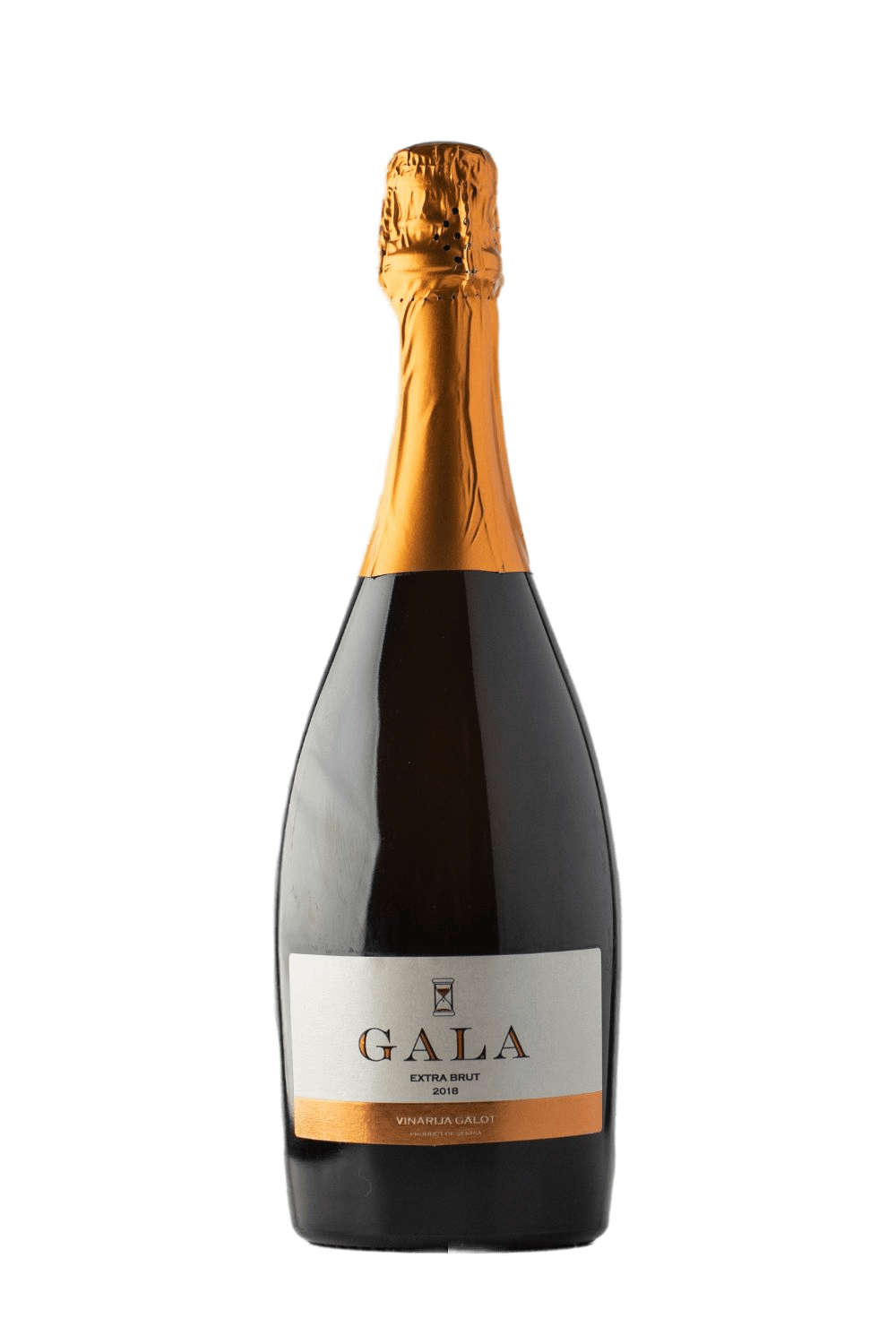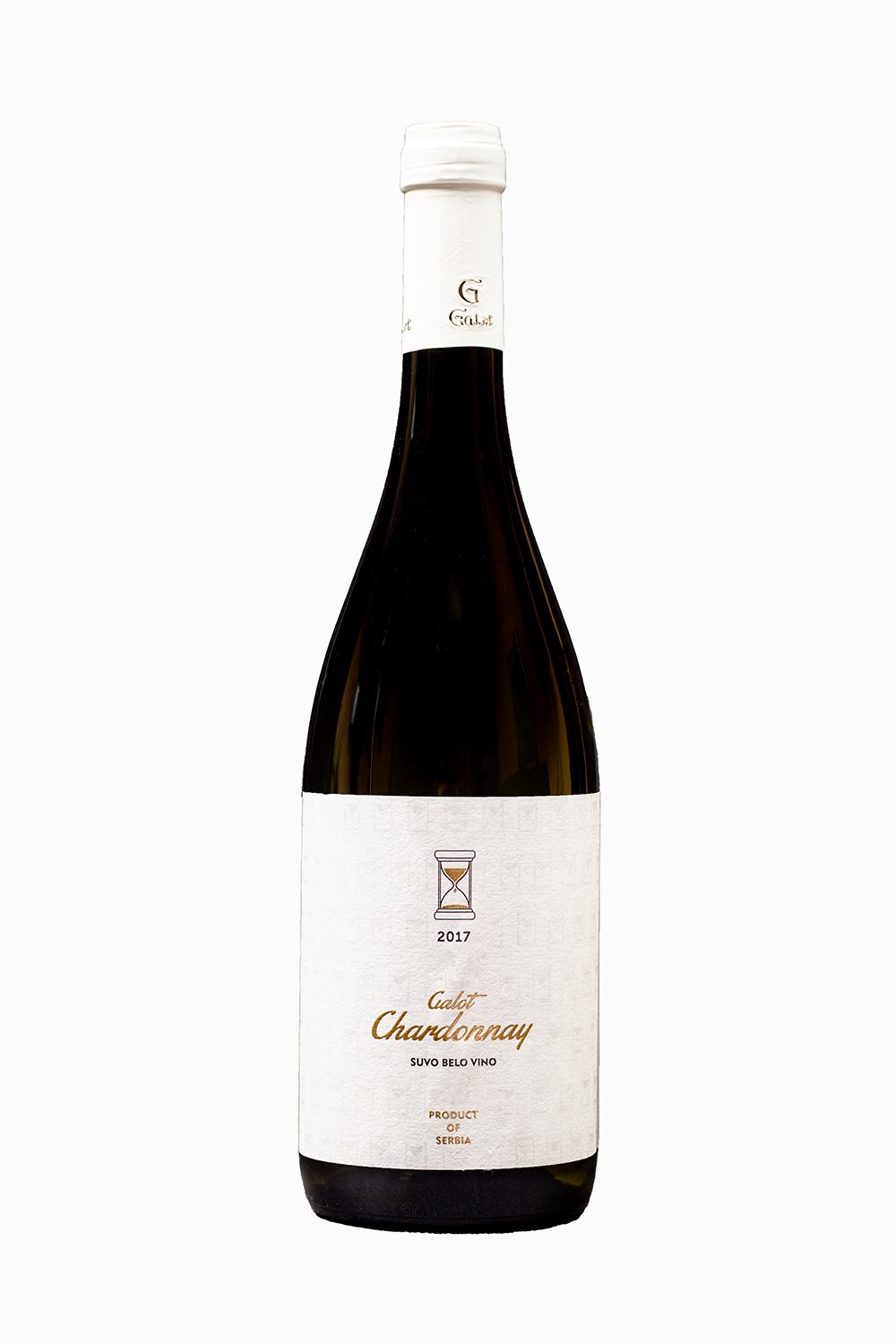 Chardonnay
Dry wine, yellowish-green color, with a golden gloss.
On the nose tropical fruit and flowers followed by a nice note of oak.
It is dominated by floral taste and freshness of minerals. Very aromatic and easily recognisable terroar of our desert vineyards.
Sauvignon Blanc
The wine is pale yellow with a green reflection.
This Sauvignon Blanc is herbal, completely dry and mineral.
This minerality is a reflection of the very soil that was once in the Pannonian Sea area.
That's exactly why this Sauvignon Blanc is specific and unlike any other you have tried before.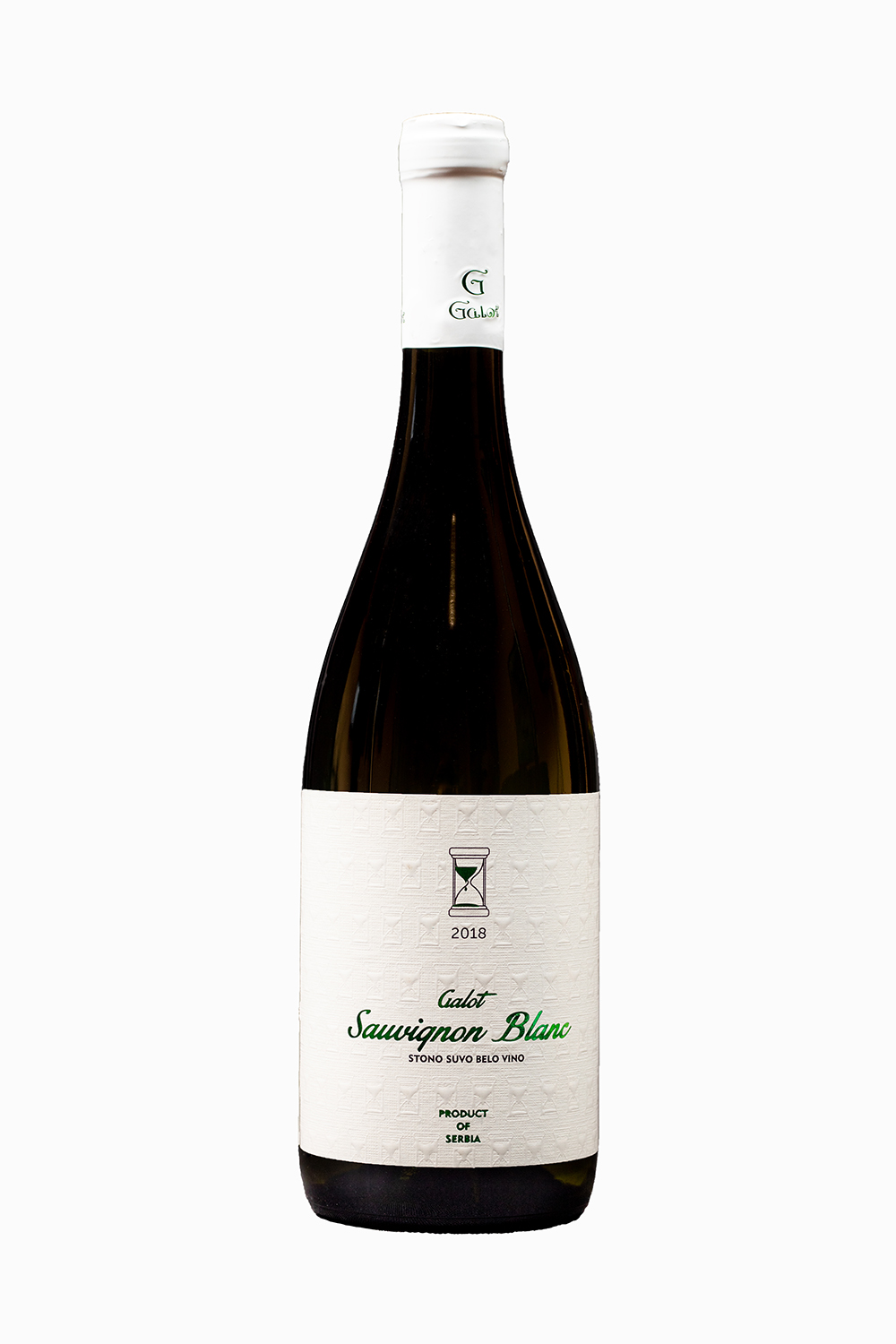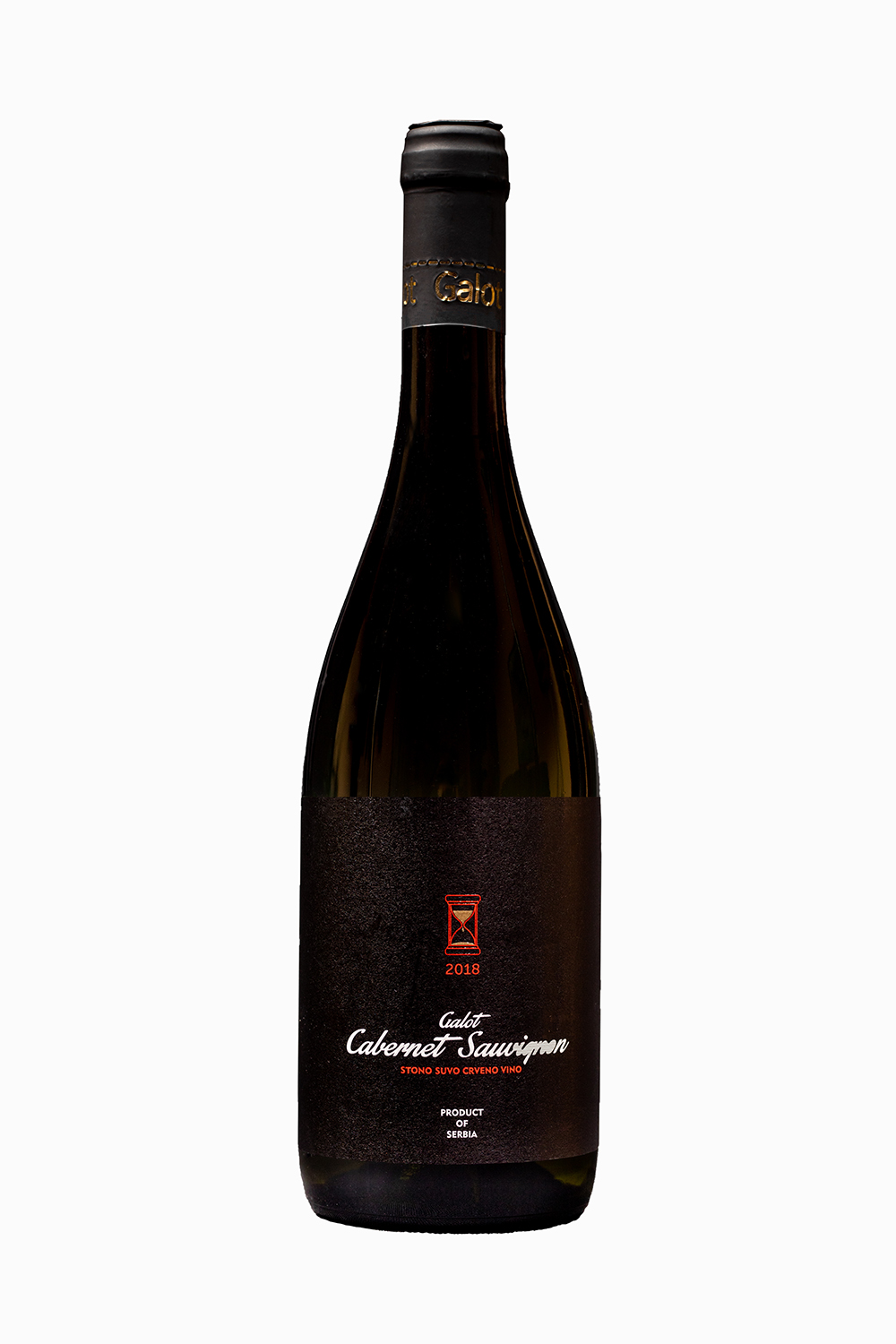 Cabernet Sauvignon
Galot Cabernet Sauvignon is decorated with dark red ruby colors.
On the nose there are spices such as vanilla, cinnamon and nutmeg
in combination with forest berries.
The wine ripened in oak barrels of a moderate burn.
Rose Lavirint
Rose Lavirint is dry wine with pale pink/salmon color.
Made from Frankovka, Hamburg and Pinot Noir.
Nose is not too aromatic and most prominent notes are wild strawberry with currant.
On the taste we have a subtle forest berries, refreshing acidity and characteristic minerality for our famous sandy vineyards.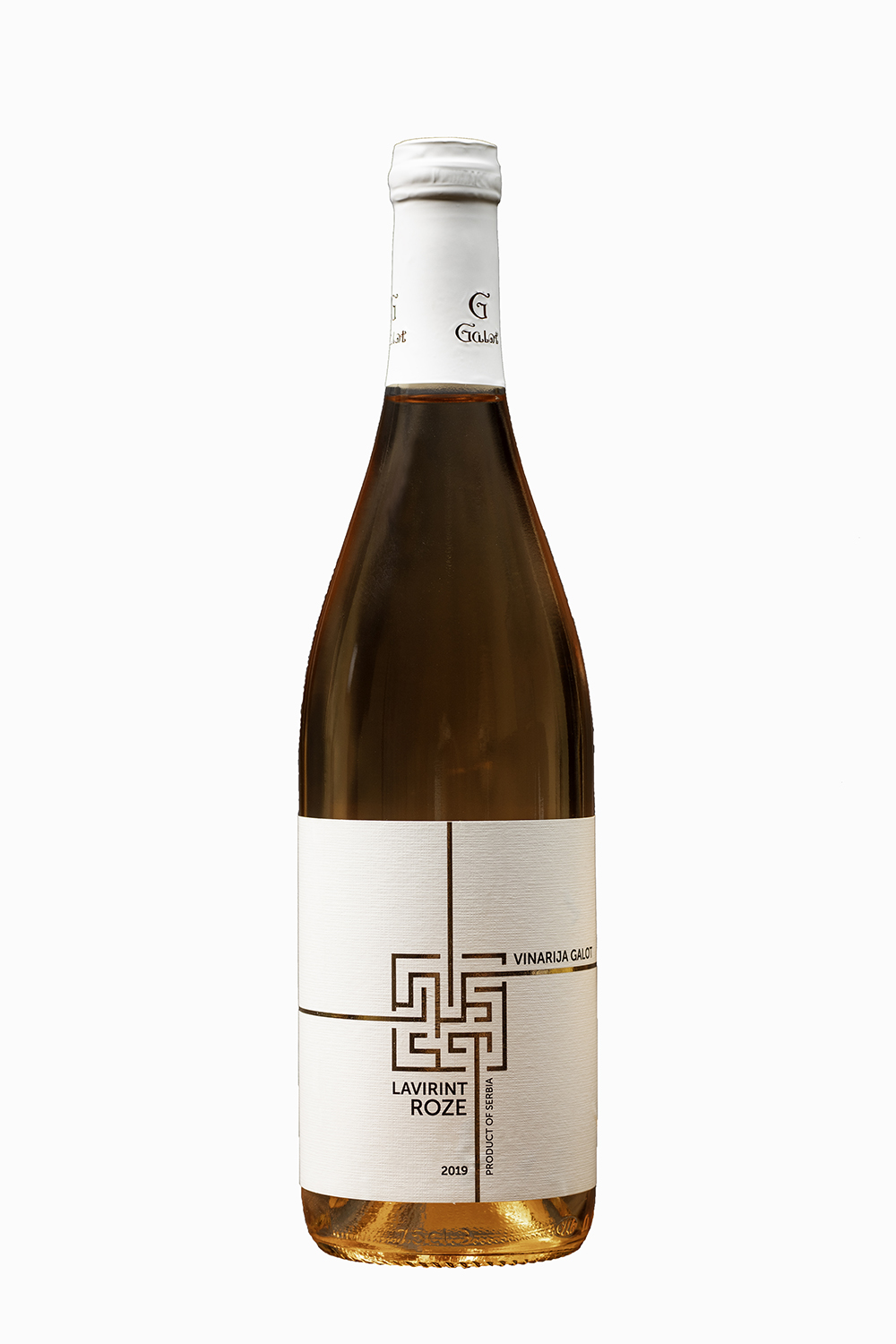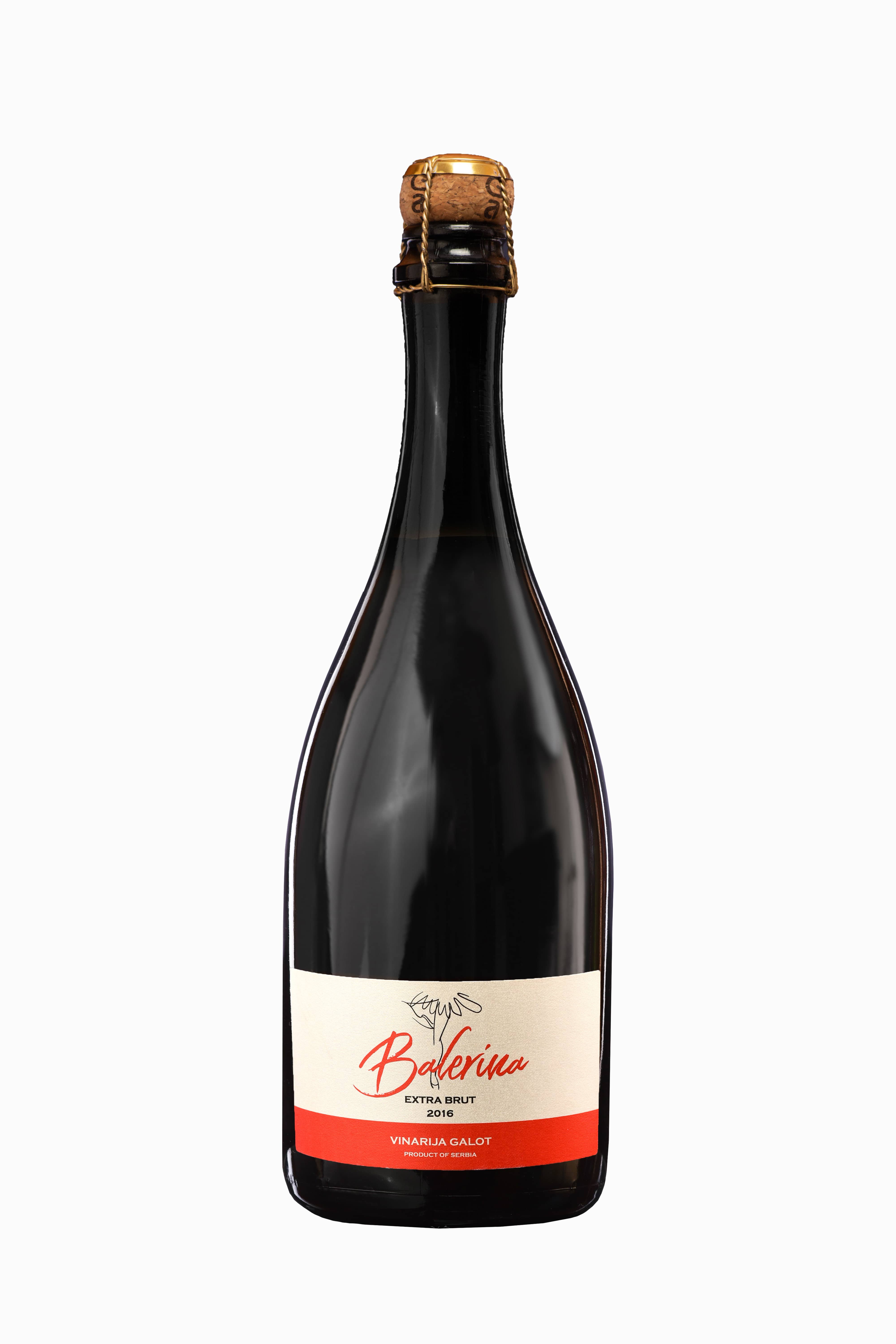 Balerina Extra Brut
Sparkling wine from Yellow Muscat and Traminer (50-50) made with traditional champagne method.
Color is pale yellow and on the nose we have a dominant white flowers with fresh peaches and lemon.
Tasting the wine we can sense all of the aromas we smelled before, with prominent acidity and minerality. A bit fuller body than the classic Balerina, thanks to the resting period of 6 months on the lees.